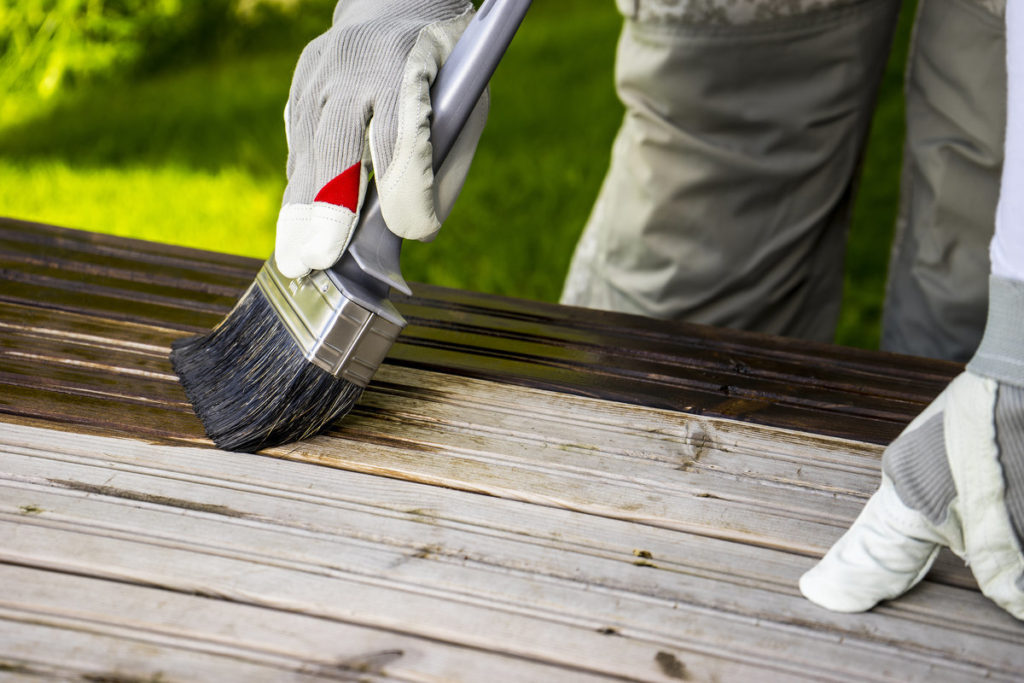 Look also these
How to maintain your deck
Maintain your garden deck in spring and have it ready for summer parties and barbecuing. A simple surface treatment every spring keeps your deck in a beautiful condition for years. The treatment deepens the tone of the wood, brings out the grain, and keeps the surface clean. The surface treatment also prevents the wood from splitting and maintains its colour in different weather conditions.
First make sure the wood is adequately dry and clean. Surface treatment on wet wood will eventually peel off. If necessary, you can clean the wood with a mild detergent. The best weather for the surface treatment is a clear day, allowing the treatment to dry off quickly.
The wood can be treated using tinted or uncoloured decking oil, translucent or opaque wood preservation liquids, or latex or oil-based paints recommended for outdoor use. Two coats are usually needed for the best finish, guaranteeing stylish results!
For more advice, contact your timber retailer!