Choose sustainably, choose wood
We at PrimaTimber know the benefits of wood as a sustainable building material.  We offer a high-quality trio of timber products for your building projects: versatile treated pine, durable larch, and strength graded spruce.
PrimaTimber's pine products are impregnated with the highest professional skill to last in all seasons. In spring, all you need to do is quick maintenance with a cloth and wood oil, and your terrace is ready to host barbeque parties and family get-togethers.  Enter summer, and your wooden terrace becomes a comfortable extension to your living room. During sunny days, strong lakeside docks are hives of water sport activities and havens of relaxation in the evenings. As autumn arrives, terraces lit with colourful lanterns highlight the warm hues of the wooden surface. Be it snow or rain, PrimaTimber's treated timber endures all weather conditions for decades. Treated pine is perfect for other garden structures as well, such as stairs, railings and shelters.
" PrimaTimber timber products help you turn
your garden and yard into a place of relaxation and joy."

– Joni Nousiainen
We at PrimaTimber take pride in our Finnish roots and in the long chain of generations which have built our foundations. We are part of the Iivari Mononen Group which has its origins in the forests of Eastern Finland in the 1950s. Iivari Mononen was a hard-working entrepreneur and well-known for his trustworthiness among local forest owners and customers. Top-quality timber and high business ethics laid the basis for the company's success and global partnerships for decades to come.
The year 2003 marks the establishment of PrimaTimber as Iivari Mononen Oy took a major step forward and expanded its product portfolio to include impregnated timber products. Our growth has continued since and, in 2018, we added spruce timber in our range of products.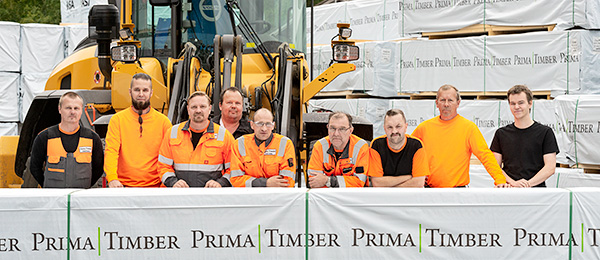 " We are a flexible and a dynamic family business,
and we keep our promises."  
Wood is a comfortable and long-lasting material which stores carbon from the atmosphere. PrimaTimber's impregnated pine comes from northern European forests, grown in harsh weather conditions that make the wood remarkably strong. PrimaTimber products are a result of careful development and we upgrade our expertise continuously. Our chain of production is reliable, and we know our retailers just as they know us.
" It is great to think that our products are used in hundreds of thousands of delightful homes, gardens and recreational venues. "